Michelle Wirth Fellman
Writes Your Life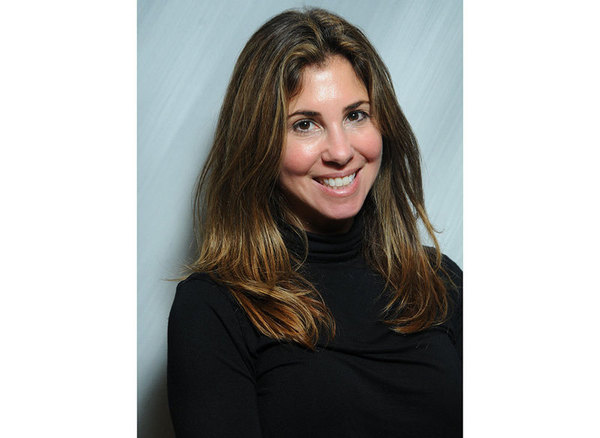 Certified Journal to the Self Facilitator, Expressive Writing Coach, Writer, & Intern Therapist (LPC Candidate)
Certified Instructor of Journal to the Self personal growth workshops designed to show how keeping a journal can help people explore themselves and their relationships, tap into the writer within, learn life management skills, and problem-solve.
2023 OFFERINGS:
Choosing Gratitude: A Jounaling Workshop Wednesday, November 8th 10 - 11:15 a.m. @Women's Exchange in Winnetka

​​Join me for a session of journaling to discover the benefits of practicing gratitude in written form. I'll provide prompts designed to help you choose a grateful mindset, which research has shown can boost mental and physical health, improve relationships, and leave lasting effects on the brain. Veteran and first-time journalers are invited; no writing experience needed! $30/$27 To register visit Women's Exchange.
Wellness Workshop @Michigan Shores Club, Saturday, January 14, 10 am - 1 pm

​​Llloy Johnston and I will kick off the new year by providing prompts for breathing, flow, meditation, and journaling at this self-care event to help people connect, recharge, and self-reflect. A juicing demonstration will follow, as well as an opportunity to socialize with other participants. $38 for members, who may register at www.michiganshores.org.
Customized workshops, speaking engagements, and interactive demonstrations available upon request.
2022 OFFERINGS:
Journaling with Creative Writing Students at Libertyville High School, Wednesday, June 22.
​
Journaling Workshop: Bridging Generations, Thursday, May 5, 2:30 to 3:30 pm. Regina High School, Wilmette (through Women's Exchange) ​​

​Find out why intergenerational groups can become a mutually beneficial learning experience. Older adults will have an opportunity to share their wisdom, as well as learn about new information on technology, social media, and other current trends. While high school students will share their knowledge about their present-day adolescent experiences, they will also receive opportunities to learn from the adults' life stories. I'll provide writing prompts; all will write and then share. $25. Visit Women's Exchange to register.
4 Mondays: February 7, 14, 21, 28, 9:30 a.m. to 10 a.m. via Zoom @Women's Exchange.

Jumpstart your week with quick and inspiring journaling prompts. No writing experience necessary! All you need is a notebook, pen, and a willingness to try journaling routinely to discover its healing, mood-boosting effects. I will provide prompts to help you express yourself creatively, document your life, tap into creative problem solving, organize your time, and more. Click here to register.
Tuesday, January 18, noon, Neghbors of Kenilworth via Zoom.

Michelle Wirth Fellman will share the benefits of journaling as well as tips to get you started. Email betsykilroy@gmail.com for more information.
Saturday, January 8, 9:15 am (Group 1) | 10:00 am (Group 2) $35 Per Person + Service @ Michigan Shores for members only.

​Limited to 10 per group, this workshop will have you re-center yourself as we embark on a very unknown New Year. Instruction led by Lloy Johnston (yoga & meditation), Michelle Wirth Fellman (journaling) and Chef Ed (juicing). MSC members may register on the club's website.
Zoom sessions

For groups up to six people available upon request.
2021 OFFERINGS:
December 2, 2021, from 11 a.m. to 12:30 p.m. @Women's Exchange: Get centered, focused, and recharged before the holidays by going back to the basics from Journal to the Self workshops. I will guide you with prompts to help you express yourself creatively and hone life management skills. Session will take place by Zoom. No writing experience needed! Register at the Women's Exchange website.
September 9, October 7, & November 11 (3 Thursdays) from 11 a.m. to noon @ Women's Exchange: Revitalize your journaling practice and recharge yourself by getting back to basics with techniques from the Journal to the Self workshops. You'll receive prompts to help you creatively problem solve, hone life management skills, try on new behaviors, and tap into the writer within. No writing experience needed! Depending on the group, this class may be on Zoom or in-person. To register, visit: Women's Exchange.
September 15, 6:30 p.m. @Michigan Shores Club: Write, reboot, and restore in a journaling session that will focus on self-care. Try some writing prompts to explore, prioritize, and set goals to help you engage in your favorite personal care activities. No writing experience necessary! All you need is a notebook, a pen, and a willingness to create and connect with others. RESCHEDULED!
May 5th, noon to 1 p.m. @Woman's Club via Zoom: I will offer tips on how to jumpstart your journaling practice, including how to launch your writing, how to capture favorite memories to preserve them for the future, and how to brainstorm a certain topic in your life to gain new insights about it. Register for this free, remote event at the Woman's Club.
2 Fridays: April 9, and April 16, Noon to 1:15 p.m.: (Sign up for either or both!) Try some writing prompts to focus on your favorite springtime activities. Capture cherished seasonal memories, prioritize, inspire some spring cleaning, and tap into the writer within. No writing experience necessary! Sign up at the Women's Exchange.
February 20th—Reboot Winter Camp @The Abbey Resort in Lake Geneva: I will offer a two-hour journaling workshop during this socially distanced fitness retreat that will take place February 19-21. For information, contact Lisa McGowan at Lisa@awameetings.com
February 4th, 7-8:30 p.m.—Creative Expressions Workshop @The Licorice Project: a welcome community for breast cancer patients, survivors, and thrivers. I will join Mignon Dupepe for this virtual event using journal writing as a creative tool combined with art techniques. The theme will tie in with nature and resilience. For more information, email hello@thelicoriceproject.com.
2020-2021 offerings designed to help people connect and better cope during the pandemic:
Join me at the Women's Exchange in one or all of a series of workshops to learn to use journals to explore various aspects of our lives, ourselves, and our relationships with others. NEXT SESSION meets 1 p.m. - 2 p.m. January 8, 2021. Prompts will be provided to help revive or maintain your journaling practice! No writing experience necessary. Register @ Women's Exchange.
Exploring Our Inner Peace Expressive Workshop: Michelle Wirth Fellman and Mignon Dupepe will provide writing and art tools to help participants find their inner peace in this Women's Excange workshop offered via Zoom. No previous writing or art skill required, only an openness and curiosity of creative self-discovery and expression; Friday, September 25, 1 to 3 pm. $30. Register @ Women's Exchange.
Reflect/Write via Zoom @ Women's Exchange of Winnetka, Ill.; August 11, 10:30 a.m. - 12 p.m. Click here to register.
Sip & Reflect/Write at Mallinckcrodt Park in Wilmette; July 28, 5 p.m. - 7 p.m. $15. Email mich@wirthfellman.com to sign up.
Zoom journaling group @ Women's Exchange every Thursday in June 10:30 a.m. - 12 p.m.
Zoom journaling group @ Women's Exchange every Thursday in May 10:30 a.m. - 12 p.m.
Zoom journaling sessions @ Temple Jeremiah May 12, 10:30 a.m. - 11:30 a.m. and May 19 10:30 a.m. - 11:30 a.m.
​​​​Expressive Writing Coach and Instructor for wellness, personal growth and creative expression, specializing in senior adults and women in Chicago's North Shore.
Led seniors in life-story writing groups, and pen pal programs with middle school and high school students
Led a writing group exercise on the Root to Rise Retreat at Elawa Farm in Lake Forest, Ill.
Writer who helps senior adults capture their life stories, and freelancer who has written for newspapers, business magazines and companies, as well as professional bios for individuals.
Testmonials:
"Loved the journaling class! Michelle offers the PERFECT combination of individual time to reflect/write and share if you wish. This is so much more than a series of prompts from which to journal. The writing exercises were often surprisingly revealing to me." -Lisa M
"I have found this journaling class to be a great way to look at life in positive creative ways." -Vernelle P
"I loved this class! I had forgotten how therapeutic it is to sit down and write. Michelle made it very easy to get started. The exercises she introduced helped us organize our thoughts, and once we got going, it was hard to stop. It was the perfect balance between fun and self reflection. My favorite part was the letter writing. A lost art to be sure." -Kim D
"Many thanks to Michelle for being such a wonderful teacher." -Maureen V
Background on Michelle:
Michelle's unique background provides her with the foundation to bridge her two passions—writing and helping people.
She earned a Master of Science degree in Journalism from Northwestern University before working for more than a decade as a professional writer, reporting and writing for newspapers including the Daily Herald, American Marketing Association magazines, and businesses' websites and other corporate communications.
After taking time off to focus on raising her three children, Michelle explored her desire to help others by returning to school to earn a Master of Arts degree in Psychology from National Louis University in 2015.
Shortly after, she trained to become a certified instructor of Journal to the Self workshops, learning to teach journal writing techniques for personal growth, stress management and creative expression.
A journaler for more than four decades, Michelle has used writing to help guide her through difficult life situations and document her life. She enjoys working with people of all ages, particularly women facing life transitions, and the Chicago-area seniors for whom she has co-led groups on life-story writing and co-coordinated pen pal programs with middle school and high school students.
Currently, Michelle also works as an Intern Therapist at The Josselyn Center in Northfield, counseling individuals across the lifespan and from a variety of ethnic, racial, and socioeconomic backgrounds. She is expected to earn her Master of Science in Clinical Mental Health Counseling from National Louis University and LPC in June 2023.
For Your Information:
The Wall Street Journal explains how "expressive writing" can relieve stress and boost health.
The JUF News mentions journaling as a way to manage stress during quarantine.
The New York Times includes the story of an astronaut who says he used journaling to make isolation more bearable while on the International Space Station.
Michelle Wirth Fellman featured in Next Act for Women blog by Hélène Tragos Stelian, writer, speaker and life coach.
Read this New York Times article about the many benefits of journal writing, including better sleep, a stronger immune system and a higher IQ!